Umm Qays / Gadara



Find the hot spots on the map, or click here for pictures of the area, or here for the map alone in a separate window.
There is a detail map of the citadel area.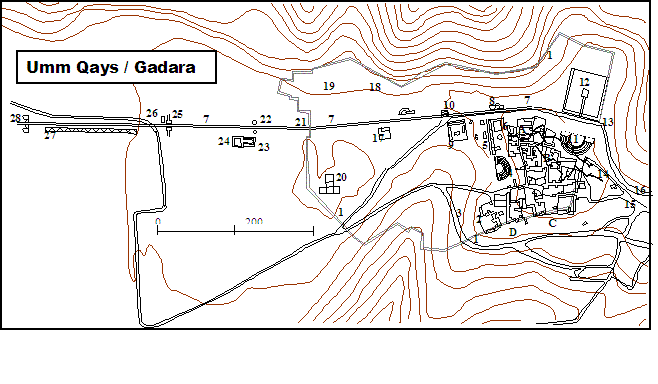 Back to the Clarks' Web Page, and more e-tours of the Holy Land.