Wadi Seir (Bridge Mill)

This mill ruin is passed by numerous vehicles daily, but merely serves as a backdrop for a plant nursery. It is located beside the bridge which carries the Iraq El Amir road across the Wadi Seir stream.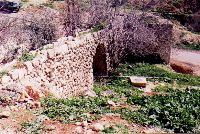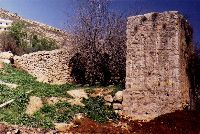 Looking across the wadi at the mill is a house built in to the cliff. This may be the place that gives the name 'Ad Deir' (monastery) to the area.