Wadi Rumeimin Mills
They are located directly below the village of Rumman, close to where the track fords the wadi.
The northern mill, about 200m 'downstream' from the other, is a 2-hole mill. It is less complete than its partner, possibly having suffered from hillside erosion.

Below the mill can be seen two work rooms. It is into here that the water from the aqueduct falls, and where the millwheel mechanism must have been located. No wood is present, but notches in the walls and roof indicate where support beams could have been placed.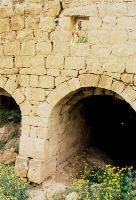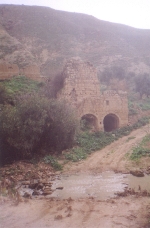 The aqueduct goes over an arch, and beside the vertical shaft there is another room attached to the structure. this area is very much overgrown, especially in spring.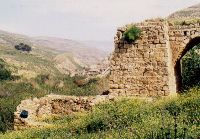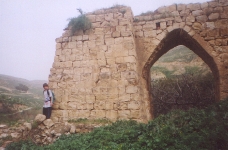 The aqueduct is in good condition, including its arch.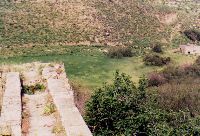 Beside the mill, hidden under a bush, we found a mill wheel.