Family Pictures
Family pictures from seven years in Jordan. Lots of work, some play, and pictures of both.

Petra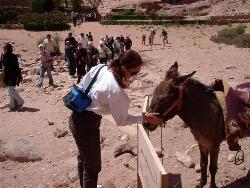 Kathy feeding a donkey in Petra

Darat al Funun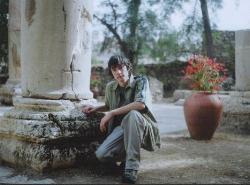 May, 2004. One of Nathan's Graduation pictures, taken at Darat Al Funun.

Aqaba 2002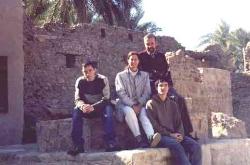 Aqaba was always an enjoyable place for a break. Beach, snorkelling, some ruins.

Petra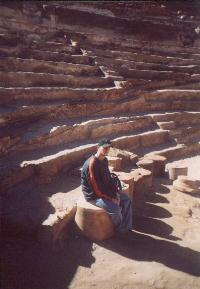 Philip sitting in the Theater, Petra in January, 2004, during Mum's visit.

Wadi Seir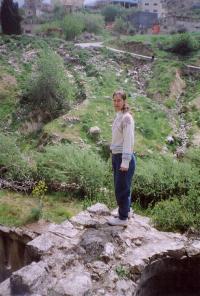 Kathy standing beside the chute on the roof of the mill below Wadi Seir village.

Mount Nebo


Peter & Kathy below the museum on Mount Nebo, looking at the hills of Israel.

Wadi Rum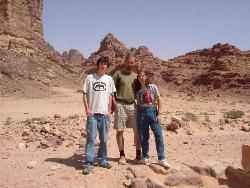 Peter, Kathy & Nathan in Wadi Rum, Feb. 2004, when Dad visited.

Petra


Kathy taking Dad's photo with the Bedouin police on the Khazneh porch.

2004 Concert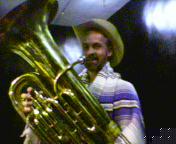 At concert of music from the movies, a Mexican blanket was appropriate!

Hejaz Railway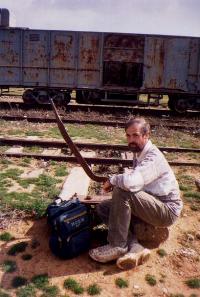 Peter, beside a switch on the Hejaz Railway.

Wadi Rum, 2004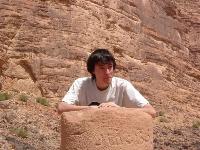 Nathan, with his own column, in Wadi Rum.